About Marketspot
Marketspot is an online platform dedicated to local artists and artisans that promotes handmade goods and sustainable shopping. We have gathered the best local artists, artisans and designers Canada has to offer and created an online space for them to share their work with you. Whether you're looking for items for your home, your family or your pet, you will find the most unique and exclusive one of a kind items. You can feel good about your purchases knowing that they are all 100% handmade in Canada. When you make a purchase on Marketspot a real person does a little happy dance.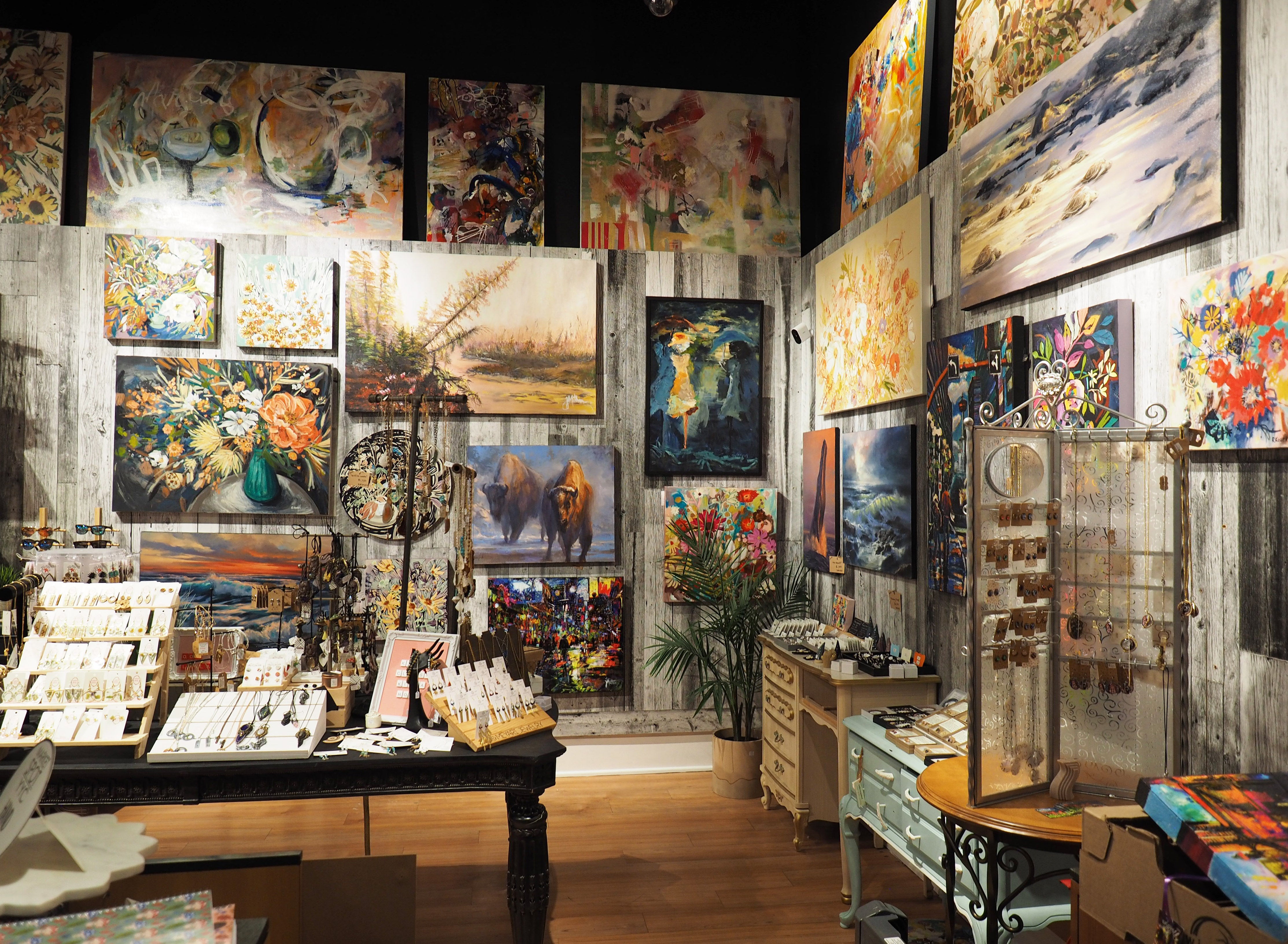 We started as a small local shop in Calgary, and maintained regular presence at local markets and fairs. Our popularity kept growing, attracting more vendors and shoppers, but we were running out of room at the shop. So we got to thinking, how can we share this experience with everyone and continue to make room for more awesome local vendors? And the rest is history. While we still have our original store front, this online space allows us to offer more products, showcase more vendors, and offer a convenient way to share local artistry with all of Canada. 
All our vendors go through a verification process prior to selling on our platform, which guarantees all their products are 100% handmade by them. This process allows us to maintain the integrity of our community and makes our shoppers feel good about their purchases, knowing they are supporting a local Canadian business. 
Inside Market Mall

3625 Shaganappi Trail NW, Calgary, AB T3A 0E2
Website & General Inquiries
hello@marketspot.ca
Media & Marketing
marketing@marketspotyyc.com
Shop and Inventory Manager
dane@marketspotyyc.com
janice@marketspotyyc.com
inventory@marketspotyyc.com
Special Events & General
emma@marketspotyyc.com
andrej@marketspotyyc.com